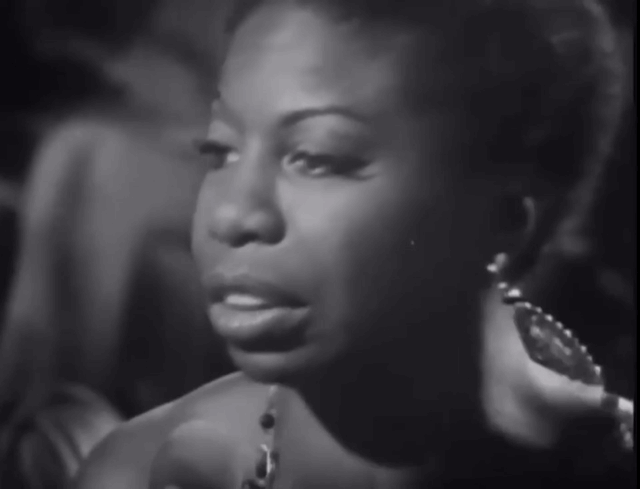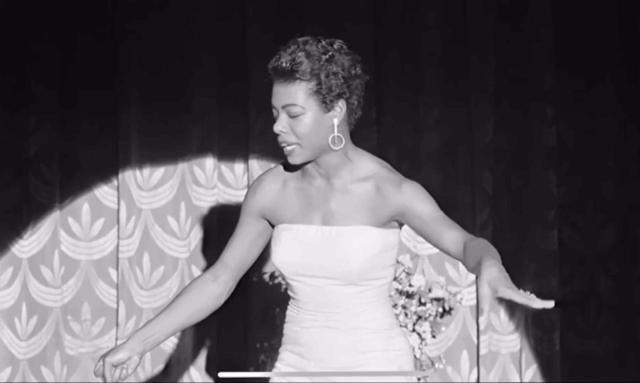 Black art is powerful.
Black lives matter.
Aeon, LA based poet dancer loquationist lover trans non-binary galactic being is happy to share with you. They emply/enjoy they/them pronouns and have published some lesser known works in archaic chapbooks of local repute. Hailing from the sign of Pisces, they are a strong dreamer and loves all thing having to do with birds or cats or a combinaiton thereof. Loves: ramen dislikes: phonies & energy vampires is horny is black is queer as fuck and dangerously intelligent
What is it like being a black artist?
Being black: is confusing and challenging, especially as someone who has always felt more 'universal' and has had turbulence over the years identifying with a culture that seemed antithetical to my natural (and secret existence) as a queer person.
Born and raised on earth this time around in st. Louis, mo. though I consider at the moment LA my home base.
What is your message as an artist?
My message is, think lol. I almost said 'love' but I kinda feel like that's a given at this point. I think it's a good time for many people to start thinking critically about what it means to exist in a fascist state where the status quo is oppression and hate.
What are your inspirations?
Jean-Michel Basquiat Morrissey James Baldwin Greg Araki Maya Angelou Tupac The Buddha Celeste X
Patti Smith
Robert mapplethorpe
Dominique Victoria is an East Coast transplant who consistently hates on LA but can't seem to leave the sun and heat behind. They're a Black Queer Fat former sex worker and multidisciplinary artist who uses their work to discuss issues of race, sex, sex work, gender, class and pretty much all the really fun stuff. When they aren't making art or being called abrasive for believing in basic human rights they can be found surrounded by their menagerie of pets and their two spouses.
Power fascinates me, captivates me, and has more than likely corrupted me. My work has been an exploration of power and power structures as well as a look at the ways in which bodies can convey these systems while simultaneously being the pieces with which we play the game. I believe I also use bodies because of their importance and significance in our day to day lives, your body takes you everywhere, yet societally there are still so many taboos about bodies outside the Eurocentric ideals that have been upheld. Using a mix of fabric, paint, and occasionally performance, as well as ephemera from my 7 (ish) years in sex work I interpret the power structures and roles I come into contact with as well as exploring the ideas that give me the power to keep confronting those structures.
What is it like being a black artist?
Right now it's a trip. I'm having strange feelings. Simultaneously I'm really angry that I'm seeing (white) people that looked at me like I was insane for the past few years every time I would speak up about racism and now they ate magically "allies". And on the other hand I've realized there's this really amazing far reaching Black creative network I'm in that the brilliance and talent and heart is just pouring out of right now.
I don't think i know how to answer that question anymore. I grew up a constantly moving military brat but have mad love for the cities my parents grew up in, the Bronx and Philadelphia, but me and LA have been together longer than me and any other city. It's a love hate relationship. Symbiotic I think. Hopefully not parasitic.
What is your message as an artist?
Idk if I have a singular "message". My work exists in a purposefully in between place so I want there to always be different reads for different people, different audiences. I hope my work brings awareness. But I also hope it brings shine, feeling seen in a place and a way you previously hadn't. I hope it makes you think about your own body.
What are your inspirations?
Part of me wants to name drop a bunch of artists to show how cultured and educated I am after that art school degree. But honestly it's my peers. My friends. I think this group of emerging artists coming up is gonna do something big or different. The feeling in the air is different. Seeing my friends work and talking with them and showing with them all inspires me. Seeing us all strive to be better artists and people. It's magical.
Lanise Howard
Lanise Howard is a visual artist working in paint and mixed media. She was born in Southern California and raised partially in New York State. Her earliest years were spent from El centro, California to Los Angeles California. The unique environments of Southern California and New York have both shaped the way she sees the world. Her work is usually figurative and often narrative. There is a surrealistic quality to her work, as well as a spiritual feeling that is often embodied. Lanise is interested in many various topics such as, the esoteric, sacred geometry, ancient belief systems, the current digital world, as well as her experience as a woman of color in today's climate. Recently she has been moving towards a fusing of these many inspirations, and hopes to future investigate these phenomena in her works. Her recent body of work is an investigation on censorship and assimilation, lost narratives and hidden histories specifically of Los Angeles. Lanise Howard has shown in multiple exhibitions within the past two years, and has won art prizes, such as the Women's Painters West Award in 2019.
My name is Lanise Howard. I am interested in the analogous world, hidden histories, and digital space. My work ranges from portraiture, to large allegorical figurative paintings. The work often lies in- between different states of being. I aim to create new spaces through paint, where the viewer can become transported. I often think about the analogous world; one which is related to our own, but can be a space of new possibilities. In my experience as an African American woman, I find myself thinking of an alternative to that experience, one rooted in the necessity to rewrite history. The idea of change then becomes an element of the work, enacted through the dreamed space. My work often presents hypotheses and tries to offer possible answers, through engagement and inquiry. I am primarily interested in the figure and landscape. Elements of realism and abstraction juxtapose against each other, in order to offer a peek into the in-between, beyond what we can usually see. I am ebbing towards this space of the in-between and the analogous, finding ways to help construct it materially.
With the recent body of work, my intention was to expound on several narratives that I have been exploring, while also experimenting with new ways to express them. Assimilation has become the overarching narrative which ties all of the expressions together. I have been investigating the time that we live in and many of its unique phenomena. Age of assimilation is a possible name for this body of work.
In this idea, I am hypothesizing that this period that we are living in, is a time where we are assimilating with technology; becoming ubiquitous, and assimilating with each other's cultures, ethnicities, religions, and in the way each other's bodies. In the case with pixilated portraits, I was originally examining censorship
in its historical context; as in the experience of African American hair. Eventually, this examination yielded a further expression; that it is in fact the product of assimilation where one feels the need to become part of the larger body. African Americans being a minority, have felt this pressure throughout the history of America. African American hair being so different, has solicited this type of pressure on a much wider scope than for other types of minorities, and shows; that the furthest one is to the societal ideal, the more need is for them to assimilate.
What is it like being a black artist?
​I'm not exactly sure how to answer this question, the answer is a bit complex. Being a black artist in some ways is just like being any other artist I guess. I'm investing time and energy into my work and creating work that is interesting to me. Within in that though, you often find that the work that you create cannot live singularly, that you as a black artist are tied to the chronology of the past, one that has a very dark history in the United States, which then makes me question that, and figure out a response. Lastly I feel as though being a black artist in this climate can be seen as an advantage and disadvantage. There's currently a large lense placed onto black artists right now, which can help one gain exposure, but on the other hand there is also a lot of people with intentions of capitalizing off of this, that you may have be weary of.
I was born in California and raised partially in New York State. More recently I've been based in Los Angeles.
What is your message as an artist?
My message with my work Is always changing, ever evolving, more so recently; the messages in my work have centered around assimilation, the current digital world, and the creation of an analogous world through paint, which I propose as a safe space for manifestion of change.
What are your inspirations?
My work is inspired by so many elements, it's endless. My biggest inspirations, would be classical Figurative painting, ancient kemet, indigenous spirituality, sacred geometry, and the digital space.
Dimitri
Milbrun